?
Swallow Doretti
Cars & Owners

Click on any photo to see a larger version, or follow the links for more information.

---
Chassis No.1100
Location: UK
PNB 999 was a "completely derelict wreck before car enthusiasts John and Vivienne Machon had this Doretti fully restored. John owned a Swallow in the 60s and regularly took it hill-climbing up Le Val des Terres. He sold it after three or four years but had since been hankering to add a Doretti to his seven car classic collection.
Peter Landers, a friend with a car restoration business had the remains of a Doretti in what is affectionately known as "the graveyard" at the back of his premises, Marksdanes Classic Cars in Shepton Mallet, Somerset. He told John he could have the remains for nothing and, after a bit of haggling, it was decided to rebuild the car. The restoration took two men nearly a year working full-time but virtually everything was rebuilt in this time.
The Machons tax and insure all their cars and use them whenever they can, but despite a low mileage mint Jaguar E-Type and an XJS, a TVR , and a Ferrari replica in their collection, they both consider the Doretti the jewel."
... Richard Allisette - Guernsey Press

---
Chassis No.1102
Location: Spain
This vehicle owned by Robert Cardús was featured in the February 1992 issue of Motor Clasico.
---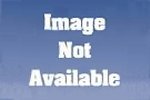 Chassis No.1103
Location: Sri Lanka
A past US owner was Paul Borel of California. In 1987, Tom Householder reported the car to have been sold and shipped from USA to Sri Lanka, circa 1977. Owner not known.
---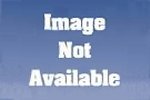 Chassis No.1104
Location: USA
The Doretti was bought by Daniel McMindes (second owner) in 1976, he drove it once, then dismantled the vehicle at 65K miles.
Owner: Anon.
---
Chassis No.1105
Location: Germany
Nestor Sierraalta reported from Caracas, Venezuela that Chassis No.1105 to be in very good condition in 1991.
2019 Vehicle sold and exported to Germany
---
Continue to next page or go back to previous page
You can contact the Swallow Doretti website at ken@doretti.co.uk. to add your Swallow Doretti to the Cars & Owners pages
---
Home | History | Gallery | Technical

Ken Yankey © 2005-2021