Swallow Doretti
Cars & Owners

Click on any photo to see a larger version, or follow the links for more information.

---
Chassis No.1060
Location: Illinois, USA
This great looking turquoise and white car with a green interior must attract many envious looks as it cruises the roads of Illinois. According to Harold Mitchel, who has owned the car since 1987, it's in very good original condition. For more about this car see Star of the Show.

---
Chassis No.1064
Location: Belgium
Jean Mosbeux is the reported owner - Awaiting information.

---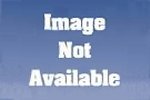 Chassis No.1065
Location: USA
Ralph Ziegler raced No.1065 in sports car races at Watkins Glen, NY; Put-in-Bay, Ohio and Cumberland, Maryland in 1955.
Present owner unknown.

---
Chassis No.1068
Location: Netherlands
This Doretti is thought to be one of the cars converted to V-8 specification by Max Balchowsky. Exported from the USA to Belgium and then to the Netherlands, it was in a very poor condition. Restored by Andries Kuipers.
Read The Story of No. 1068 and learn how it was restored.

---
Chassis No.1069
Location: Texas, USA
Reported to be in a very poor condition, awaiting more information. Owner - Anon.

---
Continue to the next index page or go back to the previous index page
You can contact the Swallow Doretti website at ken@doretti.co.uk. to add your Swallow Doretti to the Cars & Owners pages
---
Home | History | Gallery | Technical

Ken Yankey © 2005-2021