Swallow Doretti
Cars & Owners

Click on any photo to see a larger version, or follow the links for more information.

---
Chassis No.1020
Location: Germany
The original owner of No.1020 was Hal Daunis who purchased the car it in Denver, Colorado (September 17th 1954) and raced it extensively, first in the Denver area and then in California. The car was subsequently restored and shown at the 1964 Pebble Beach Concours. In 1973, Tom Haslett of Woodland Hills, California purchased the car and used it for several years before it was laid-up. Ownership changed twice in rapid succession before ending up in 1991, with Frank Crowe in Santa Barbara, California. Frank Crowe began to restore the car, but once again it was returned to storage. Harman Reed, the current owner purchased the car from Frank Crowe in 2012 and the car was handed over to Randy Reed of Antique Auto Restoration in Seaside, California for a complete restoration.
See Chassis No.1020 for more information about the car. (Photo: Fantasy Junction)
---
Chassis No.1023
Location: Malta
Previously owned by William Ananatoli of Califoria. Vehicle exported to France in September 2004 by Toby Ross and then exported to Malta where it has been completely restored for Henry Mytton-Mills. For more pictures see Chassis No.1023 (Photo: Toby Ross)
---
Chassis No.1024
Location: Oregon, USA
Previously owned by Robert Stillman of Califoria. For more pictures see Chassis No.1024.
---
Chassis No.1025
Location: USA
In 1986, Tom Householder was informed that a vehicle with a "Fiberfab Jamaican" fibreglass body on a Doretti chassis was languishing in a Seattle, Washington salvage yard. When Tom was able to get see the car a couple of years later, he found the chassis was actually Chassis No.1025. This information allowed the salvage yard to validate the car and it was sold shortly after Tom's visit. For more information see Washington Mystery. (Photo and info: TRhouse)
---
Chassis No.1026
Location: USA
Earl Velander of Apple Valley, CA purchased Chassis No.1026, April 1955 in Hollywood, California. However, the car was reported by Kris Bates to have been apart since the early 1960s. Ted Watson bought the car in 2020 and is well underway with a complete rebuild of the car. This is Ted's second Doretti, he used to own No.1028 in the 70s.
---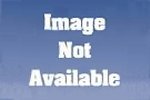 Chassis No.1027
Location: Canada
Vehicle reported by Jeff Pfeffer as being restored by Surrey Motorsport in Michigan. Chassis No.1027 last reported as being in British Columbia, Canada.
---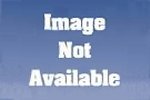 Chassis No.1028
Location: Germany
Swallow Doretti, Chassis No.1028 was owned by Ted Watson of Mira Loma until it was lost in a divorce. The vehicle was exported to Germany circa 1990, where it's had a number of owners including Rainer Sonntag and Andrew Flexney.
---
Continue to the next page or go back to the previous page
---
Home | History | Gallery | Technical

Ken Yankey © 2005-2021