Swallow Doretti
Cars & Owners

Click on any photo to see a larger version, or follow the links for more information.

---
Chassis No.1200
Location: UK
NBC 742 has been totally rebuilt and the complete story of how Peter Locley acquired and revived the derelict vehicle can be read in his detailed account A Doretti Re-born. Part One tells the story of getting to the rolling chassis stage and then Part Two covers the bodywork and completion.
---
Chassis No.1201
Location: New Zealand
Originally exported to Singapore and then imported into New Zealand in 1961. The car has been in the Cameron family for about thirty years and has never been restored. Btrent Cameron is the current owner of Chassis No.1201.
---
Chassis No.1202
Location: UK
MSC 77 was first registered in November 1954 and is presently awaiting restoration. After being bought by Alan Gibb the car was stored for many years until it was acquired by Gavin McCall in 2020.
---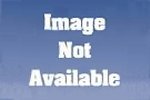 Chassis No.1203
Location: UK
CJC 165 - first registered 29th November 1954 in Caernarfon. An early owner was a lady from Llandudno - sold the car after six months to a garage in Aberwystwth.
Bill Lowe owned CJC 165 for three years - sold it to a garage in Queensferry (A. Berry).
Mike Wheildon also owned the car (1967). Owner not known.
---
Chassis No.1204
Location: UK
RLL 279 - first registered 7th July 1955 and acquired by Andrew Davies in October 1977.
The vehicle has been owned in the past by Robin Frorath, Reginald Bedford, Thomas Wilson, Dick Gough and Geoffrey Krapp.
---
Chassis No.1205
Location: NSW, Australia
In its early life Chassis No.1205 was owned by Miss Lorraine Hill and was raced with some success in the early 1960s. Around 1970 the car was bought at auction by Mr Les Taylor and dismantled. However due to his long terminal illness it remained dismantled and deteriorated to a terrible condition. Warren McEwen eventually acquired the car and restored it to its present condition.
---
Chassis No.1207
Location: Vehicle no longer exists
TTO 2 - now broken, car scrapped. Picture of the car taken on Fingle Hill during the 1955 Exeter Trial.
---
Chassis No.1208
Location: Florida, USA
OGD 316 was registered in the UK until exported to Canada. In 1986 it appeared in Ontario and then British Columbia. The car was featured in the Western Driver magazine when it won the Pennzoil Best First-Time award at the Vancouver 1999 All British Field Meet. Subsequently the car was sold to Tom Leavitt and then George Haynes. The present owner is now Tommy Entenza of Florida.
---
Chassis No.1209
Location: UK
RLT 59 registered 20th July 1955 by first owner John Reginald. Richard Larter acquired the car in May 2004 from Stan Thomas, a long-term owner. The vehicle was advertised for sale in Motor Sport (Vol.xxxvii, No.3, May 1961) as being a "Swallow Doretti with Ghia-designed fixed head coupé coachwork." At this time the car was fitted with disc brakes and a TR3 engine.
---
Continue to next page or go back to previous page
---
Home | History | Gallery | Technical

Ken Yankey © 2005-2021